What Differentiates Hybrids, PHEVs, and Electric Vehicles?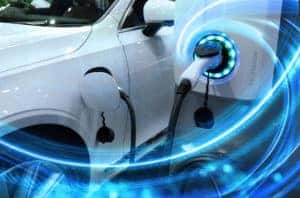 When you look through the vehicles in our new car inventory, it won't take you long to notice that GMC electric has a well-deserved footprint in our showroom. While hybrid cars have been around for decades, plug-in electric vehicles and battery electric automobiles are relatively new entrants in today's automotive marketplace, leaving motorists to wonder how the three types of automobiles differ from one another.
A Look at Hybrids
Being GMC dealers in Michigan, we can tell you that hybrid cars used to be the only option for eco-conscious drivers. These vehicles have hybridized powertrains that include components you'll find in gas-only and all-electric automobiles. For example, a hybrid car has an internal combustion engine, a gas tank, a battery pack, and at least one electric motor.
Hybrid vehicles typically have regenerative brakes which keep their battery packs charged. When its battery pack is charged, a hybrid vehicle can travel short distances using electricity alone. The car's engine will kick in when the battery pack is running low, or you need extra power for passing another automobile or climbing a hill.
PHEVs: the Basics
As you look over the latest GMC vehicles at our location, you may wonder what differences exist between a traditional hybrid and a plug-in electric vehicle. Whereas a conventional hybrid car relies on its brakes to charge its battery pack, a PHEV typically relies on regenerative braking as well as an external power source to power up its battery pack.
You can charge a PHEV using a 120- or 240-volt household outlet. Alternatively, you can use one of the thousands of charging stations that are located throughout the United States.
About EVs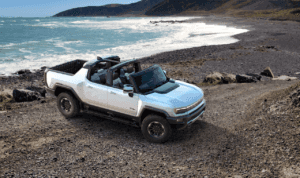 Unlike hybrids and PHEVs, an all-electric EV doesn't have many of the components you'll find in a gas-only automobile, such as an engine and gas tank. EVs don't need those parts because they don't consume gas. Instead, they rely on electricity exclusively.
If you contact or visit LaFontaine Buick GMC Lansing to inquire about EVs like the GMC Hummer EV, we'll tell you that electric cars require a charge from an external power source. There are three levels of charging for EVs and PHEVs, Level 1 chargers, Level 2 chargers, and DC fast chargers.
Since they don't have many of the parts that hybrid and gas-only cars do, you won't have to make an appointment to bring an EV to our GMC service center as often. Not consuming gas or requiring as much service? Does it get any better than a GMC electric vehicle?