What Are My Payment Options When Leasing a GMC Vehicle?
Leasing is a great option for people who want to minimize their down payment along with their monthly payments. If you're thinking about leasing, you might be wondering what your payment options are, especially if you want to keep your overall out-of-pocket expenses even lower.
To learn how to do that, we suggest you contact our GMC finance center to ask about your GMC payments.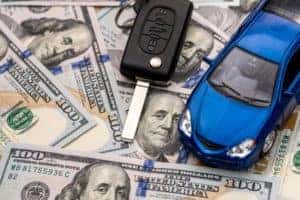 Multiple Security Deposits
As a Lansing, MI GMC dealer, we can tell you that making multiple security deposits can help lower your monthly lease payments. In general, a single security deposit will be equal to one month's lease payment rounded up to the next $50 increment. If your lease payment is $375, for example, your security deposit will likely be $400.
By making multiple security deposits, you can reduce your monthly payments. Before you commit to this course of action, you need to consider the interest rate in your lease contract. If your interest rate is low or zero, making several security deposits may not make much sense.
One-Pay Lease
A one- or single-pay lease can help you save on the cumulative cost of leasing. As you probably guessed from its name, this type of arrangement requires you to pay all your monthly payments upfront. By paying off your entire lease when you sign your contract, your lender may agree to lower your interest rate which will reduce the total amount you have to spend out-of-pocket.
Do you want to lease one of the latest GMC vehicles like the GMC Acadia, the GMC Sierra, or the GMC Terrain, but have poor or no credit? Arranging a one-time lease can greatly increase the odds that you'll be approved for a lease package.
GMC Lease Specials
Similar to other car dealerships in the area, we have GMC lease offers on our website. If you qualify for one of them, it can make leasing significantly more affordable. To determine your eligibility for one of our lease offers, we advise you to work with our talented sales team and knowledgeable finance experts.
Mileage
Some motorists are put off by leasing because every lease contract has a limit on the number of miles you can drive every year without incurring a penalty. If you drive more than average, leasing may still be a viable option for you if you negotiate what's called a high-mileage lease.
To learn more about your lease payment options, give us a call or visit LaFontaine Buick GMC Lansing today.