Trade in your Vehicle Today at LaFontaine Buick GMC Lansing
Are you getting tired of your existing vehicle? Your vehicle could very well be the perfect vehicle for someone else and we just may have the perfect vehicle for you sitting on our lot right now. That's why we encourage you to trade in at LaFontaine Buick GMC Lansing.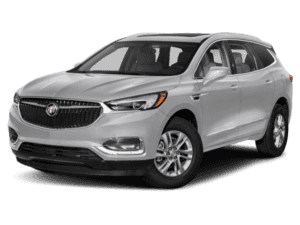 Why Should I Trade in My Vehicle?
Whether you are shopping for new Buick vehicles or new GMC vehicles, your trade-in can be a valuable tool. With a trade-in, you could have a significant down payment for your new vehicle. In fact, it could be an even bigger down payment than you would have making one on your own. Plus, you can avoid depleting your savings so that you'll still have it for a rainy day.
What's My Trade-in Worth?
We are pleased to offer you a Kelley Blue Book® instant cash offer on your vehicle. You just need to provide some basic information about your vehicle to get your trade-in value estimate.
• Year, make, model, and trim level of your vehicle
• Your current mileage
• Additional features or aftermarket equipment in your car
• Details about the condition of your car (and if it's been involved in any accidents or needs repairs)
How Do I Trade it in?
Ready to get started? Bring your vehicle to our dealership to trade in your vehicle. Our team will carefully inspect it to make sure you are getting the best value for your vehicle. There are a few things you want to complete before you visit.
• Empty your vehicle of all your personal possessions. (Don't forget to check under the seats and in the consoles.) Leave the manual though for its next owner, please!
• Gather all the sets of car keys you have.
• Gather the paperwork for your vehicle including its title, registration, and also any lien paperwork, if you have a current loan.
Ready to trade in and trade up? Our car dealership in Lansing, MI is happy to help! Keep in mind, we offer an expansive used inventory of all makes and models. So, no matter what you drive, we'd love to give you a competitive offer for it today!