The Basics of a Car Warranty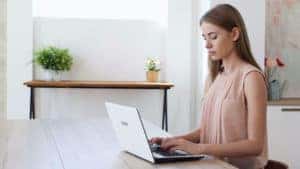 Purchasing a new car can be an intimidating experience. Particularly if it's your first car, it's understandable that you might have questions about your car warranty and the factors that impact its terms. To help clarify the matter, our Lansing, MI Buick dealership put together this handy guide that covers the basics of auto warranties.
What is A Car Warranty?
A warranty is essentially a promise by the vehicle manufacturer that they will be responsible for certain repairs in the event of component failure. Straight off the assembly line, factory parts are expected to last, but despite everyone's best efforts, a rare faulty part might make it to a vehicle on the lot.
The terms of a warranty vary by automaker, but they typically cover the parts associated with your car's powertrain and other components subject to fault from "bumper-to-bumper" for a set amount of time or distance, such as three years or 36,000 miles. If a part goes bad, your warranty allows us to replace the troublesome components with genuine GMC dealer auto parts, guaranteed to last.
Does My Credit Impact My Car Warranty?
In short, no. Your car warranty is established by the auto manufacturer and represents their commitment to you in the event that a covered component proves faulty. Whether your credit is outstanding or has seen better days, Buick and GMC stand proudly behind their products within the terms of the vehicle warranties.
How Do I Use My Warranty?
The best place to start is by scheduling an appointment through our website. We'll be able to verify your warranty in minutes and our expert technicians will have your Buick or GMC back to prime condition in no time.
What Kinds of Things Will Negatively Impact My Car Warranty?
Your car warranty can be voided by using your vehicle in a way other than it was intended to be used. One example of this might be taking your Buick Enclave mudding. Built as a premium midsize SUV, it is not intended for overlanding, and subjecting a vehicle to conditions for which it was not designed can potentially void your warranty. Consult your vehicle's warranty for the specific details and terms.
What if I Still Have More Questions?
If you still have questions about the warranty on your car or you're interested in learning about new options available to you, our friendly experts would be happy to assist you. Visit our website or showroom at LaFontaine Buick GMC Lansing today to browse our selection of new and used vehicles.