Schedule Car Repairs in Lansing Today
Are you on the search for car repairs or vehicle support after an accident or damage from inclement weather? LaFontaine Buick GMC Lansing is the dealership you can trust on every step of the repair and upgrade journey. We make information available, parts affordable, and service accessible, so you'll be able to get back out on the open road with peace of mind as soon as possible.
How Long Can I Put Off Repairs?
Bringing your new or pre-owned Buick vehicle in for repairs after damage may feel like just another chore, but there are many reasons you'll want to schedule your repairs as soon as possible.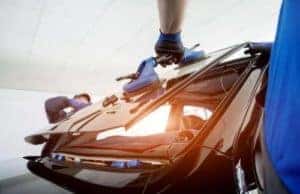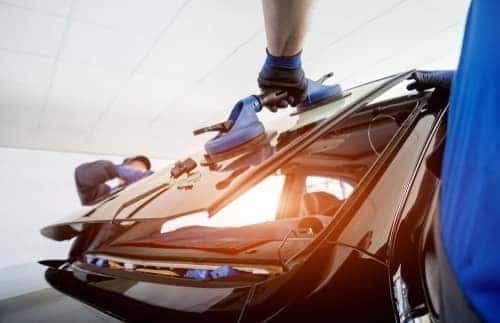 To start, communicating with an insurance provider can be time-consuming, and it may take a while for your claim to go through their system. The earlier you submit your claim following damage, the sooner you will be able to get the repairs and support you and your vehicle deserve.
Early repairs will also help to save you money. If the GMC or Buick parts on your vehicle aren't working right because of damage or wear, it can strain other systems and cause lasting damage. The sooner you get them fixed, the more money you'll save.
The most important reason to schedule vehicle repairs as soon as you need them, however, is safety. Even if your vehicle looks safe to drive, it's important to get a comprehensive inspection from our expert team. They can pick up indications of damage to systems like the alignment or suspension, which may not be visible with the naked eye.
Why Visit LaFontaine Buick GMC Lansing for Vehicle Repairs?
When you make LaFontaine Buick GMC Lansing the GMC dealership you turn to for car repairs, you'll have access to a team of expertly trained technicians who use high-quality parts to put your car back together right. We offer repair and collision tools and resources like instant estimates, mobile repair units, and pick-up, delivery, and loan vehicle options.
Our wide menu of repairs includes dent removal, paint matching, and glass replacement, but we'll work one-on-one with your vehicle needs every time. And, of course, we offer rolling specials and deals on Buick services and repairs, so you can get the car care you need without breaking the bank.
Let LaFontaine Buick GMC Lansing help you with vehicle repairs. Schedule an appointment right here on our website to get started today.