Reasons to Consider a Pre-Owned Model for Your First Vehicle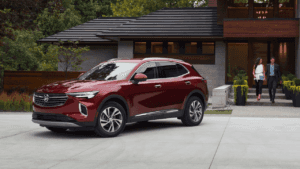 Drivers located near our GMC dealership might find themselves wondering, "Are there car dealerships near me where I can learn why pre-owned vehicles make wonderful first cars?"
If that question is a refrain that replays itself in your head often, we invite you to visit our location so we can explain why any one of the used cars on our lot is a great pick for people interested in purchasing their very first automobile.
Lower Purchase Prices
Being Lansing, MI GMC dealers, area motorists often ask us how the prices of our used cars compare to the sticker prices of our new vehicles. While there are exceptions, pre-owned vehicles normally cost less than their new brethren. Paying less for an automobile means you can keep more money in the bank or that you won't have to borrow as much as you would if you purchased a new car instead.
Reduced Insurance Premiums and Registration Fees
When they visit LaFontaine Buick GMC Lansing, a lot of car shoppers are surprised to learn that they'll pay less to insure and register a previously owned automobile than they'd have to for a new vehicle. Insurance premiums and registration fees are often based in part on a car's value, which is why it's normally less expensive to register and insure used cars.
Less Exposure to Depreciation
When you purchase a used Buick Encore or a used GMC Acadia instead of a new model, you'll be exposed to less depreciation. New cars depreciate or lose value by as much as 20 percent or more in the first year they're privately owned alone. By getting a pre-owned vehicle, you'll sidestep most if not all of the rapid depreciation new vehicles experience, which begins the moment they're driven away from a dealership.
Greater Purchasing Power
With used cars costing less than new vehicles, many drivers discover they can buy "more car" when they shop for a pre-owned vehicle. That increased purchasing power may enable you to buy one of the Certified Pre-Owned GMC models on our lot. CPO vehicles come with certain benefits, such as factory-backed warranty coverage, which only enhance their value.
Easy to Finance
One of the many reasons why used cars make great first cars is that the pros in our GMC finance center make it a breeze for area drivers to finance them. Taking out a car loan is a fantastic way to establish or improve your credit score if you make your payments on time. Contact us to learn more!