Managing Your Car Payments with LaFontaine Buick GMC Lansing
At LaFontaine Buick GMC Lansing, our number one commitment is to our customers, and we want to ensure that you have the most satisfying car buying process possible. We can help you with every step of buying a GMC vehicle, such as finding the right model for you, scheduling test drives, and exploring finance options.
We can also help you with managing your GMC payments, to make sure you never miss a payment.
Finance Terms to Familiarize Yourself With
When financing a vehicle, there are certain terms you are going to want to know the definition of. For example, loan term refers to the total length of the loan, and your interest rate is the percentage of your loan that you are charged by the financier.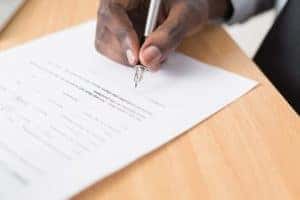 There are also down payments and monthly payments, which sound familiar, but are very different. With a down payment being the amount you pay upon purchase of the vehicle towards the loan. While monthly payments are what you pay each month during the length of the loan.
Things to Consider for Auto Car Loans
Before you secure an auto loan from LaFontaine Buick GMC Lansing, there are certain things you should think about and take into consideration before agreeing to finance a GMC vehicle. For one, you should set a budget for how much you are willing to pay for monthly payments, and how much you can reasonably afford for a down payment.
The higher your down payment, the less that you will have to pay for your loan in total. Check the value of your trade-in to see how much your current vehicle is worth and how much you might be able to get for your vehicle towards the purchase of a GMC vehicle.
Apply for Financing Today
Our LaFontaine Buick GMC Lansing finance center is available to help you finance the perfect GMC vehicle for you. We offer competitive financing and interest rates to give you the best deal possible. Complete our secure online finance application line to start the car buying process today.