LaFontaine Buick GMC of Lansing Discusses the Tax Benefits of Leasing a Car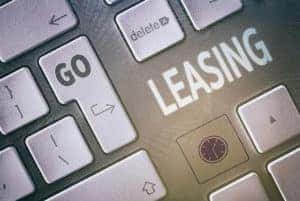 For customers interested in a Buick lease, there are several advantages. Monthly payments and down payments for a lease are lower than for a financed vehicle, and you have the flexibility to drive a new vehicle every few years. Also, there are opportunities for tax deductions when you lease.
Car Leasing and Sales Tax
As shown in the sticker price on all of our Buick cars, the state of Michigan collects a 6% sales tax rate with every vehicle purchase. This is true whether you pay cash, take out a loan, or pursue a lease.
The good news is you may be able to take deduct this sales tax from your federal tax return. This is called the SALT deduction and it allows eligible taxpayers to deduct certain state and local taxes such as property tax, income tax, or sales tax. Our Buick financing specialists can meet with you in-person to discuss this in more detail.
Car Leasing and Being Self-Employed
If you lease a vehicle from our nearby Buick dealership in Lansing, MI and use it for business, you may be able to deduct some or even all the vehicle's operating costs. It depends on how much you use the car for business purposes and how you choose to deduct your business expenses. For example, when you use your leased car for business, you can either use the standard mileage rate deduction or deduct actual expenses.
If you want to deduct all or part of your lease payment, you must use the actual expense method and you can only deduct the portion of your lease payment that is for the business use of the vehicle. On the other hand, if you obtain a car lease from LaFontaine Buick GMC Lansing and choose the standard mileage rate deduction, you can't deduct any part of your lease payment or other actual business-related vehicle costs (e.g. maintenance, repairs, gas, or insurance).
Also, if you decide to use the standard mileage rate deduction you must stick with it for the duration of the lease.
Lease Your Next Car Today
Leasing a car opens the door to tax advantages that for the right person are definitely worth considering. Of course, there are rules governing the deduction of vehicle-related expenses from one's taxes. Contact our Buick finance team today for more information and take the first step towards a Buick lease.