How to Get the Most Money out of Your Used Car When Selling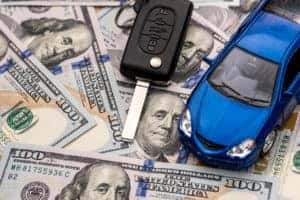 When selling used cars, you want to make sure you get the best price possible. The whole process can be a bit overwhelming but with these simple steps, you can make more money out of the sale.
Determine the Value of Your Car
Before you start offering your car for sale, you need to determine its value first. There are plenty of resources online that offer estimates depending on several factors like a car's year, model, mileage, etc. Sites like Kelley Blue Book, CarMax, and Autotrader are great places to start.
Assemble All Your Paperwork
Some important documents include a vehicle's title to establish that you're the owner of the vehicle and a bill of sale to record your sales transaction. Maintenance and service records are also important. They let buyers know that you've been taking good care of your vehicle.
Be sure to include everything from simple oil changes and filter replacements to complex operations like a transmission rebuild. Nothing scares buyers faster than spotty service records.
Do Some Cosmetic Repairs
While most repairs may not increase your vehicle's selling price enough to justify their cost, some simple cosmetic repairs might be worth it. Be sure to weigh the costs with the value they can bring. For small cracks in a window, it might be smarter to take a small hit on your selling price rather than spending money to replace it.
Sell Your Car to a Dealership Instead
Selling a used car can be a long-winded and tiring process for many. In these cases, it might be better to offer your car to a dealership. You might not get the best price compared to selling it privately, but the quicker and easier transaction with a dealership is worth it.
While most dealerships are willing to buy any used car, it's a good idea to find a dealership with the same brand as your car. If you're selling a used Buick Encore, for example, you should sell it to a Buick dealership.
If you're looking for a quick and easy way to sell your vehicle then come to LaFontaine Buick GMC of Lansing. We give instant offers for used cars on our website through Kelley Blue Book. If you need a new car, you can trade in your used vehicle for our brand new models like the 2021 Buick Enclave or the 2021 Buick Envision. Come on over for a test drive today!