Five Advantages of a Buick CPO Vehicle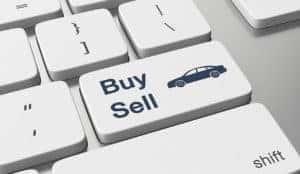 If you're searching for a pre-owned vehicle that you can depend on, you need to take a closer look at our selection of Buick Certified Pre-Owned models. These aren't just any used cars. These had to meet some high standards and offer plenty of extras to go along with that fancy title.
Here are the top reasons to consider purchasing one of these models here at LaFontaine Buick GMC Lansing.
The Price
One of the best things about pre-owned cars is the price. Because new cars begin to decline in value, or depreciate, once they leave a dealership, a used model that's just a few years old can cost less than you might expect. A vehicle that was once out of your price range could fit into your budget now that it's a pre-owned model.
The High Standards of the CPO Program
Not just any pre-owned car can become a Certified Pre-Owned Buick vehicle. Each of these vehicles has passed a 172-point inspection with flying colors. All of the parts and systems of this vehicle have met the brand's highest standards, so you know that this is a vehicle that you can rely on.
Warranty Coverage
These Certified Pre-Owned Buick models also come with comprehensive warranty coverage. The limited warranty lasts for six years or 100,000 miles, whichever comes first. That means that, in the event of an unexpected mechanical problem, your trip to the Buick service center may be covered. This is the peace of mind that a certified vehicle offers.
A Vehicle History Report
Each Certified Pre-Owned Buick model also comes with a vehicle history report. You'll know about previous owners, any accidents, and whether or not the car was used for commercial or personal purposes. These reports can tell you everything that you need to know to make an informed purchasing decision.
Roadside Assistance and Other Perks
One of our certified models also comes with access to a roadside assistance program. If you break down or run out of gas, a shop or dealership in the Buick-approved network will come to help you out.
Owners of Certified Pre-Owned Buick models can also get courtesy vehicles when their car is in the shop, and there are even trials of SiriusXM® satellite radio and OnStar® services to take advantage of. Sometimes CPO models even qualify for special Buick financing rates!
To learn more, visit our Buick dealership in Lansing, MI. We would be happy to help you find a CPO Buick SUV that you can rely on!