Buying a Used Car at LaFontaine Buick GMC of Lansing is a Smart Move – And Here Are Some Reasons Why
Used cars are more popular than ever with car shoppers in Michigan. It's an option that makes sense for a variety of lifestyles and budgets, and our experienced local Buick dealers will help you find the used vehicle that offers everything you're looking for.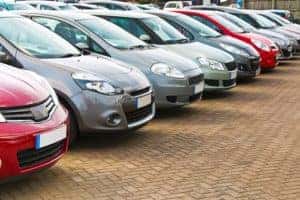 Why Buy a Used Automobile?
The number one reason to shop for a used car at LaFontaine Buick GMC of Lansing is to save money. The difference in sticker price between a new car and a used car is the most obvious evidence, but there are others.
For example, buying a used car helps you to avoid much of the depreciation that affects every new car. By extension, today's used cars retain much of their value – a big plus when you're ready to sell the car or trade it in.
Buying a used vehicle at our nearby GMC dealership is also a chance to stretch your dollar. Whereas a brand-new car might be too expensive, a two-year-old used version of the same car, perhaps with even more features, could be easily affordable.
Our Used Inventory
One of the reasons why it's so easy to finance a used car here is our large inventory. It's not uncommon for us to have upwards of 300 or more used vehicles onsite, including a great mix of GMC trucks and Buick sedans.
All of these models are thoroughly inspected by our factory-trained service technicians and include comes a complimentary CARFAX report. We also offer Certified Pre-Owned (CPO) automobiles which are held to an even higher standard regarding condition, age, and mileage.
Find the Perfect Used Car Today
Whatever you're looking for in your next used vehicle, our friendly GMC dealers will help you narrow down your choices and pinpoint the exact vehicle you're looking for. Our selection and used car specials are top-notch, as are our flexible financing and exemplary service.