Beginners Guide to Buick Financing
Have you been shopping for a new vehicle and considering financing your next vehicle? We are addressing some of our frequently asked questions to help you better understand Buick financing at LaFontaine Buick GMC Lansing.
Getting approved for financing at our dealership is simple. Our financial experts will collect your basic buying criteria. Then, they'll send your information along to the lenders we work with to see who can offer you the term and rates you are looking for.
You can even conveniently apply online to get preapproved before you even start shopping.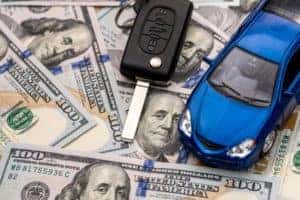 How Much Can I Afford?
Unsure how much you can afford? We have a variety of helpful online tools, including our auto payment calculator, that can help. Simply enter the total price of the vehicle you are interested in, then your interest rate, your desired loan term, and your down payment or trade-in value. Then, it will give you an estimate of your monthly payment.
Don't forget to factor in added costs including car insurance and maintenance costs when considering your budget.
What's My Trade-in Worth?
We also have a helpful tool online to help you determine your trade-in value. You can search for your vehicle's make and model or simply enter your VIN number to get started.
It will then ask you questions about your particular vehicle including its mileage and condition. Once completed, you'll get your Kelley Blue Book® trade-in value.
Can I Finance a Car with Bad Credit?
While financing a vehicle with bad credit isn't impossible, your credit does impact buying a car. Since a low credit score can reflect your ability to pay off your loan, some lenders may be hesitant to work with you or offer you higher terms than you'd like.
There are a few options you may want to consider that will help:
• Consider a larger down payment, giving you less to finance.
• Consider using a co-signer with a higher credit score.
• Consider a longer term, giving you smaller monthly payments.
Still have questions? Our financial experts at our Buick dealership in Lansing, MI are happy to answer them! Reach out to our team to get started today!