Are Used Cars Worth it? The Answer is Yes at LaFontaine Buick GMC of Lansing
Style and performance, features and affordability, all are winning characteristics of the vehicles at LaFontaine Buick GMC of Lansing. And this doesn't only apply to our new car inventory – it's also true of our top-quality used cars, which are a smart investment for several reasons.
Benefits of Buying Used
Exceptional reliability is one reason to buy a used car. With huge advancements made in materials, engines, and technology over the last two decades, cars today last longer and are more reliable than ever.
Purchasing a used car at our local Buick dealership also means getting more car for your money. The depreciation on a used car is far less than a new model, and you'll also pay less for insurance and registration. With these cost-savings in hand, you'll find it easy to purchase a fully loaded used automobile for much less than it would cost brand-new.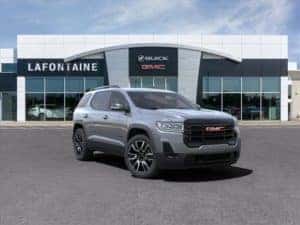 Peace of mind is another advantage that comes with today's used cars. Vehicle history reports from trusted companies like CARFAX contain all the background information you need prior to purchasing a used car, including the vehicle's accident history, maintenance record, and odometer confirmation.
Used Cars on Our Lot
Shop LaFontaine Buick GMC of Lansing and you'll have a huge number of choices to consider – in fact, we typically have more than 300 used cars on site. This includes SUVs like the Buick Enclave, and trucks such as the GMC Sierra 1500. GMC SUVs are also well represented here, in the form of popular models like the GMC Terrain and GMC Acadia.
Moreover, our nearby showroom is a prime destination for top quality Certified Pre-Owned cars. These vehicles are the best of the best, exhaustively inspected and serviced and offering fantastic warranty coverage, 24/7 roadside assistance, and additional perks.
Test-Drive a Used Car Today
Buying a used car is a great way to save money on a high-quality car that will serve you well for years to come. Visit us today to test-drive your favorite models, meet our sales and finance teams, and get in on our latest used car specials.