Are the Terms of my Buick Lease Negotiable?
There's no denying there are many benefits to a new Buick lease. Of course, there is lots to consider when leasing a vehicle and naturally lots of questions too.
Luckily, we've got some answers for you from the financial experts at LaFontaine Buick GMC Lansing to help you make an informed decision.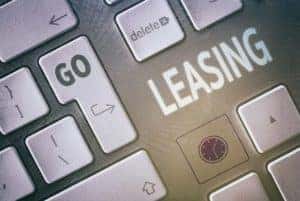 How Does a Lease Work?
Leasing a vehicle is essentially agreeing to rent a car for a predetermined term. That term is typically two or three years, although it can be more or less. The payments are determined by factoring in the cost of our new Buick vehicles and subtracting the estimated value of the vehicle at the end of your term. That difference, plus fees, is then divided into monthly payments.
Once your term ends, you can elect to either return your vehicle to our dealership or you can choose to buy it at that time.
How Do I Get Approved?
We want the approval process at our dealership to be smooth and simple. You will start by meeting with the experts at our Buick finance center. We'll collect your basic buying criteria including your income, your existing debt, your credit history and score, and more. Then, we'll send your information to our circle of trusted lenders and look for an ideal fit.
Can I Negotiate My Terms?
While there are certain components to your lease that are non-negotiable, you can still feel in control of your terms. Start by researching your vehicle's special offers or manufacturer incentives. These can help you save on the total investment, which can help lower your monthly payment.
You may also want to adjust the total length of your lease to help get a lower monthly payment. Don't forget to also review your mileage restrictions. This can be a point of contention for some drivers, so you want to ensure your limits work for you.
Still have questions? Our team is happy to help! Visit our Buick dealership in Lansing, MI to chat with our financial experts and determine just how well a Buick lease could work for you. We look forward to seeing you soon!